Casale Montondo is an opportunity for intimate and authentic sharing
Togheter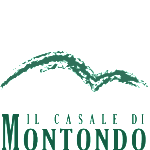 It's a time full of brand new possibilities.
It 's the time to create new opportunities for hospitality, sharing, abundance, healing, well-being.
Rediscover the meaning and beauty of walking together, of giving, of receiving, of matching oneself with another.
This is the place for those who want to feel at home. It 's the place where you can gather for short or long periods, in harmony with environment and nature. The intent is to facilitate the meeting, sharing together  human, cultural and holistic exchange and well-being, creating a network of people and talents, who can create Supportive Projects. All this living in a friendly, intimate, familiar atmosphere.
Project

Lucisullavia is a free web portal, a window that promotes and releases online activities, as well as professional events and initiatives.
A link between those who give and those who receive and vice versa.
Lucisullavia and Montondo, are born from the same matrix and philosophy: to create a network of conscious people who are available in full respect of themselves and of the other, to share experiences.
Luci sulla via is the first search engine in Italy, which offers the opportunity to meet all those who choose to live in quality and well – being consciousness.
Art, spirituality, food, travel, accommodation, are the 5 channels through which life flows.
The site offers a map of lucisullavia.com 5 ways in which you can edit ads services, facilities, activities, events, appointments, and where you can share projects and information.
The goal is a targeted meeting point between supply and demand for services, collaborations, business proposals, social space and giving priority to those with a spirit of association or commercial business, which turn their attention to individual and collective well -being.
We invite associations, centers, commercial businesses or individuals who care about the development of a new world, to make contact with us in order to join forces to build a map that will be useful to those who are on the Path.
We welcome proposals and collaborations.
Open Space in Nature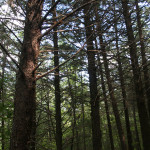 The forest that surrounds the farmhouse, is open to walk small paths, breaks into the woods and offers hospitality in small tents. For this purpose, the "SelviVillaggioElphis was born."
Selviturismo in Nature.
-If you are interested in our project and in taking part to the community, please contact us at: info@casalemontondo.it or info@lucisullavia.com
Would you like to stay informed about our promotions, events and initiatives?