At the Casale Montondo, you can organize a variety of activities for children and adults. Creative and interesting manual activities, taking inspiration from what nature offers and depending on our abilities.
Spontaneos herbs and plants

Feeding oneself thanks to the recognition and gathering of wild spontaneous herbs and plants (fitoalimurgia) is also possible during summer months, as in winter.
In the past, collecting wild edible herbs and plants to prepare the food, was the rule. It is a good habit that you could rediscover, given the benefits associated with the consumption of these herbs and plants from the point of view of our health.
During your stay, for a minimum number of people, we can dedicate ourselves to this experience.
Garden and Floriculture

Gardening, growing a vegetable garden, water it, reap the rewards is often a hard task … But when is successful, is full of satisfaction. And the flowers …What do you think about? Beautiful to look at and then often give off a scent that intoxicates our senses. Those who are interested can help out in the garden and with the help of an expert, learning the flowers and get the right tips for the green thumb. Do not forget …Nature is ALIVE and if we get in communication and listen, we can be guided and inspired.
Creative compositions

With fruits, vegetables, herbs, leaves, twigs that we will find in the woods, you can make space for creativity and make baskets with our own hands. We'll see how the union of some elements can create a harmonious vision. What do you think? Can it be a creative and imaginative idea for your stay at the Casale Montondo?
Home-made Pasta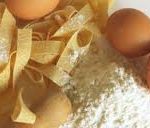 Making fresh pasta at home is an ancient history: from the pastry rolled with a rolling pin, were obtained already many years ago noodles, lasagne, ravioli and tortellini.
Today there are few women and men, because of time, never enough, who delight to prepare a bowl of noodles with homemade fresh pasta by hand.
But still, if you do the math, at the end, it does not take much time to prepare a good pasta, the ingredients are well mixed, in fact you are working in 15-20 minutes, 30 minutes is the time that the dough should be at rest, 15 minutes time you need to roll out the dough and get the dough. (Giallozafferano)
At the Casale of Montondo, for a minimum group of people, during your stay, a friendly expert, will teach you this art too
Would you like to stay informed about our promotions, events and initiatives?